Texas Cowboys Against Cancer (TCAC) was inspired by the spirit and example of Johnnie Neely.  When her brother Joe Powell was diagnosed with throat cancer, she organized a rodeo benefit in his name to help defray the cost of treatment.  With the help of family and friends, the benefit as a great success.  Then, when Johnnie was diagnosed with breast cancer, Joe returned the gesture with a benefit in her name.
Following Johnnie's benefit, the family decided they would like to continue the tradition of helping those in similar situations.  In July 2009, Texas Cowboys Against Cancer was formed.
Johnnie Neely lost her battle with cancer in October 2010.  Her family and friends were present when she went home to her Savior, Jesus Christ.  Texas Cowboys Against Cancer is dedicated to continuing her example of generosity and compassion.
Past Recipients
TCAC officially formed in 2009 and is run by volunteers inspired to help cancer patients and their families.  Since then there have been 12 award recipients. They are as follows:
2009 Johnnie Neely
2010 Jim Saunders
2011 Brion Taylor
2012 Paige Cordwell, Michelle Hutchison and Davin Hilliard McPherson
2013 Andy Moreau, Richard Sanchez, Brad Shelton and Riley Esquivel
2014 Howard "Pop" Byington, Jeanelle Reese and TCAC Crisis Fund
2015 Gary Modester III, Kathy Boswell, Devin Wright & Becky Jeter Rhodes
2017 Recipients – INFO COMING SOON!
2016 Recipients

2015 Recipients
Gary Modester III
Becky Jeter Rhodes
Kathy Boswell
Devin Wright
Crisis Fund 2015
Hunter Morris
Kimberly Matthews
2014 Recipients
Howard "Pop" Byington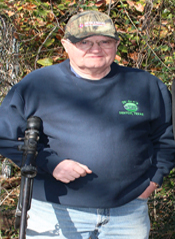 Howard Byington, lovingly referred to by many as Pop, was diagnosed with stage 4 cancer in the summer of 2013.  Pop was born in Michigan, spent most of his life in Missouri, and resided the past 17 years in Denton, Texas.  He and his wife Shirley celebrated 57 years of marriage last November.  Together they have 5 children, 11 grandchildren, and 7 great-grandchildren.  Pop never met a stranger and was the first to lend a helping hand. Pop owned his own mechanic business in Rolla, Missouri for 35 years.   He was an avid coon hunter, and enjoyed watching rodeos and baseball.  One word that described Pop was HUMBLE.
Jeanelle Reese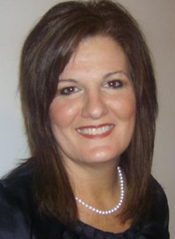 Jeanelle is giving, caring, compassionate, kind, smart, and loving. She has always been a hard worker putting the needs of her family, loved ones and others far above her own. If someone is in need, she is the first to be there. She has been fighting breast cancer, but is determined to win with her family by her side all the way. She enjoys all things crafty and thrifty, from Pinterest crafts to couponing! She also enjoys gardening, cooking, reading, and being outside or near the beach if possible. Her most loved hobby is spending time with her kids and grandkids. One word that describes Jeanelle is SELFLESS.
Texas Cowboys Against Cancer Crisis Fund
The TCAC Crisis Fund was created to assist those in need with smaller amounts of support. We are often approached by friends and family members of individuals in need of help.   Our crisis fund makes it possible for us to make these smaller contributions throughout the year.  The TCAC crisis fund also allows us the opportunity to give immediate funds to other organizations we support.
2013 Recipients
Riley Esquivel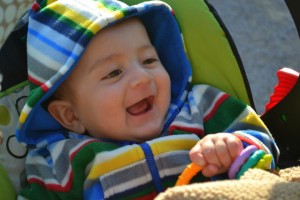 Riley is 10 months old.  He is a very happy, easy going baby who always has a smile for you.  On November, 2, 2012, at only 7 weeks old, Riley was diagnosed with Neuroblastoma Stage 4 S.  Riley loves to watch what his 3 year old brother Jayden is doing.  Riley's family wants him to be a voice for children with Neuroblastoma and to raise awareness about this form of childhood cancer.  Riley has been through so much and is not even a year old yet.  He has endured so many things that no baby should have to.  He has inspired many people with his strength and has taught his parents how special life is.  One word that describes Riley is HAPPY.
Brad Shelton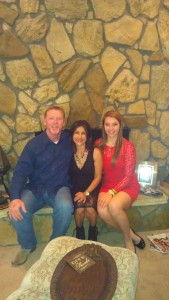 Brad is very outgoing, loving and easy to be around.  Whenever someone needs help, Brad's the first one there.  He always puts his family first and strives to be the best person he can be.  He has Malignant Neoplasm of the head, face and neck.  Brad loves the outdoors, whether it's working in the yard, cooking on the fire pit, playing ball with the kids, or just hanging out with family and friends.  He also enjoys taking their dog Jake for walks.  He loves every minute of it.  Brad is very grateful for the love and support his community has given him and his family.  One word that describes Brad is HARDWORKING.
Richard Sanchez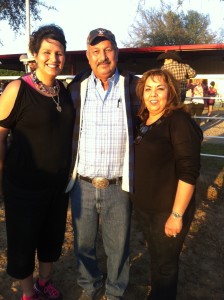 Richard is a very dedicated and devoted family man and friend to all.  Not a stranger has crossed his path.  He will give the shirt off his back to help anyone in need.  Richard has Benign Cerebral meningioma, a brain tumor.  His hobbies include fishing, hunting, team roping and anything to do with his horses and other farm animals plus enjoying his wife, kids and grandkids.  He has been a team roper for over 25 years and has participated in many benefits to help others in need.  He is a strong willed individual and survivor!  One word that describes Richard is KIND-HEARTED.
Andy Moreau
Andy always stepped in to fix things.  If he didn't' have the right tool, he would invent one.  He once fixed a 4 wheel  truck hub using bicycle tools and a headlamp.  Andy had your back without question.  Thanking him for helping you was a waste of time.  He just figured that's the way it should be.  He loved his mom and dad.  Andy was happiest when leaving for the country without a return date, and living off the land and his wits.  He took his then 5 year old son dirt biking in Colorado.  Andy welded special foot pegs for Mason, who in front of his dad while falling asleep on his arm every afternoon around nap time.  Andy kept riding.  Andy never met an engine he didn't like or couldn't rebuild…eventually.  Andy's hobbies included:  Building boats, fly fishing the Brazos River, dirt biking the mountains of Colorado, duck hunting, helping his dad, bow hunting, listening to Texas singer/songwriters like Townes Van Zandt.
He fought hard mentally and lived longer than some doctors thought he would.  Andy passed May 28, 2013 from Glioblastoma Multiforme, brain cancer.  One word that described Andy is TEXAN.
2012 Recipients
For the first time, TCAC will present the 2012 scholarship to three worthy people instead of one.  This year the applications were so compelling that the board simply could not turn down any of the applicants.  Join us at our 2012 Fundraiser to help rally behind our recipients and help raise money to support them in their valiant fight against cancer:
Davin Hilliard McPherson
Davin Hilliard McPherson, a married mother of two from Rhome, was diagnosed with brain cancer in February 2011.  After undergoing a procedure to remove the cancer she is still undergoing treatment to reduce it.  Davin, her husband Kenneth along with their children Brody and Shelby are grateful she is moving toward recovery.
Michelle Hutchison
Michelle Hutchison, of Kaufman was diagnosed with Basal Cell skin cancer in August of 2011.  She has the loving support of her husband Daniel while awaiting surgery to aide in her recovery.  Michelle is also blessed with her children's support.  Jeremy, Joe and Jarod along with Jarod's wife Jessica and baby Jaicen look forward to a bright future with Michelle.
Paige Cordwell
Paige Cordwell of Terrell, TX  was diagnosed with breast cancer in September 2011.  She continues to work every day unless chemo prohibits her from doing so.   She is a married mother of three and a proud grandmother as of March 2012.  She is currently undergoing treatment and knows her faith will help her through.  Paige is supported by her husband Mark of 9 years as well as her children Ashley, Bailey and Lucas Spurlock.
Each of our recipients and their families appreciate the efforts of our sponsors, contributors and volunteers helping to make this year's event a success.  Let's take on cancer together!
Wall of Honor
It is hard to meet anyone whose life has not been touched by cancer in some way.  In addition to our annual recipient, TCAC pays tribute to our loved ones and yours through the Wall of Honor.  Here you can make a memorial donation to TCAC to honor the life of someone who lost their battle with cancer.  Click here to visit the Wall of Honor.